Nursery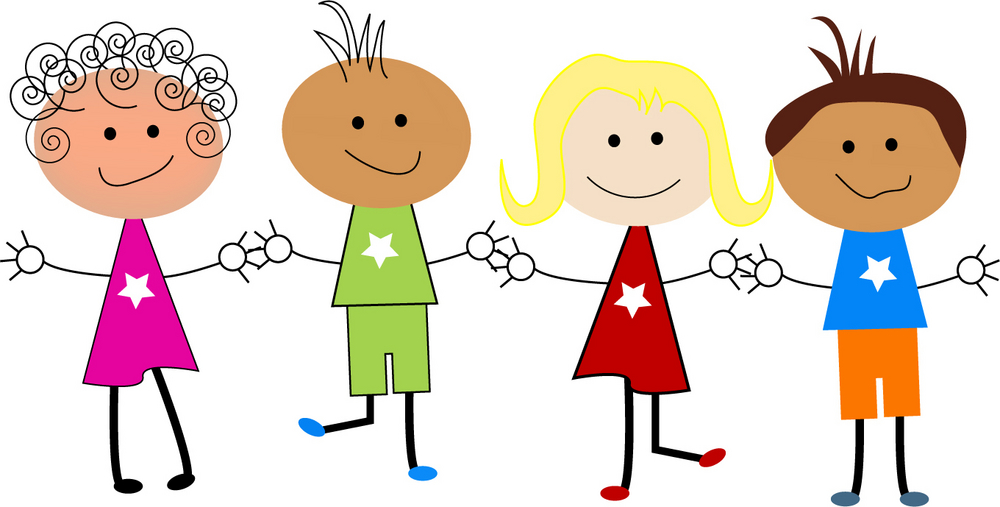 Welcome to our Nursery
Seesaw journals - Please access
Sports Relief
On Friday we came dressed in our sporty clothes raising money for 'Sports Relief'. We had so much fun balancing, running, skipping, galloping and jumping along an obstacle course. We talked about keeping fit and healthy and how our bodies feel after we have exercised.

Science Week
In nursery this week we have been very busy and been involved in lots of different investigations. On Monday we lots of objects around our classroom to find found out about which objects were magnetic using our magnetic wands. On Tuesday we explored lots of different objects that either floated or sank. We shared and tested out our ideas about why we thought this happened. On Wednesday we carried out the skittle experiment watching the colours separate as we poured water over the skittles. At the end of the week we made our own humpty dumpty with polystyrene eggs. We added different parts to them to see if we could get them to balance on the wall. We have all been tryosaurs, thinkosaurs and explorosaurs this week in nursery.
World Book Day
On this day all the nursery children came dressed in their favourite costumes. Together in small groups we became authors as we wrote our own stories using different props. We then became an illustrator as we drew our own pictures on our books. At the end of the day we shared our stories with our friends.
Stay and Play
What a treat it was having our parents and carers join us in Nursery. We loved showing them all the different activities and games we play.

Drago- The lizard
Drago came to visit us. We were told that he was a little different to our other pet visitors as he has cold blood and is a reptile, a lizard. He is a bearded dragon lizard. He We enjoyed feeling his rough skin and his prickles. He loved being stroked and tickled and was very well behaved.
Pancake Day
The children enjoyed tasting the different toppings on our pancakes on Shrove Tuesday. They voted for their favourite topping using the voting station. In Mrs Harrison's class jam was the most popular choice.
Marble Treat
Both classes enjoyed their marble treat of a disco and bubble machine. They had great fun showing their friends their dance moves. Well done to everyone for achieving their treat.
Woodwork in Nursery
The woodwork table has been dusted off and we have been learning how to stay safe when making things out of wood. The googles have come out and we have been banging nails into wood using hammers. We now know how to stand and hold the hammer and nails carefully. We will now be thinking about what we can make out of wood.
Batman and Elsa visit the children in Nursery
On Wednesday Batman and Elsa came to meet the children in Nursery. We found out lots about guinea pigs from the visit. The children fed the guinea pigs some spinach and cucumber which kept them nice and still whilst we stroked them and brushed their fur. Thanks for visiting us Batman and Elsa.
Rufus comes to play
We had another dog come to visit us- Rufus. We asked Rufus's owner lots of questions about looking after him and we discovered that Rufus likes carrots to eat!
Meeting Wilf
We have been learning all about our pets and one of our children and her Mum brought in Wilf an old English sheep dog to visit. We talked about how Wilf needed long walks, food and water. Some of us wanted to stroke Wilf and we learnt how to do this stroking him from head to tail. We loved having Wilf to visit. Come back soon Wilf!
Chinese New Year- January 2020
Both classes have been learning about how families get ready to celebrate by tidying the house and putting up decorations. They have enjoyed painting dragons. Outside we have been painting patterns on large sheets to make costumes for a grand lion and dragon dance.
Winter 2019
Nursery Sing- a-long- Nursery Rhyme Nativity
We were so proud the Nursery as they performed in the the Nursery rhyme Nativity. The children looked amazing and sang and performed beautifully.
Wheelie Day
Mrs Sullivan's class have done lots of kind and helpful things earning ten marbles in their jar. As a treat the children brought bikes or scooters in to school to whiz around the large playground.

Autumn 2019
Outside Fun
We have an amazing space outside in which we can make dens to hide from the bears, a hill we just can't resist rolling down and trees to climb...all activities to build up our physical strength, confidence and a chance to talk and laugh with our friends!
Spooky Day
Thank you to all of the parents, the children looked amazing in their outfits on Spooky Day. We had an enjoyable day taking part in lots of spooky activities.
Nursery KH Marble Treat
Mrs Harrison's class had a fantastic time riding around the playground on their bikes and scooters showing off their physical skills. We were very impressed with how confident they were. The children were very kind towards each other and shared their bikes and scooters with their friends.
Music sessions in Nursery
Over the next few weeks the children will be joining in with some fun music sessions with one of our parents. During these sessions the children will engage in exploring and playing lots of different instruments in time to the beat of a mixture of songs and nursery rhymes. These sessions will support the children's development in all the areas of the Early Years Foundation Stage curriculum.
Autumn Walks
The children have enjoyed exploring the school grounds looking for and talking about the different signs of Autumn. We collected lots of things that we are now going to use to create our latest masterpieces.
Sponsored Walk
With our friends from the Reception classes we walked around the large school field. The PTA are raising money so our quiet garden can be redeveloped. We all did warm up exercises in the Nursery and then walked around the outside of the field with our friends. The sun was shining and it was a beautiful autumnal day.
Macmillan Coffee Morning
On Friday 27th September we took part in a coffee morning raising money for
the Macmillan cancer charity. Some of us helped our grown ups to make cakes and we all bought cakes with the money going to a very worthy cause.
Whatever the weather...
Come rain or shine we love learning through play outdoors. Balancing and climbing developing our gross motor skills, Using our imagination and communication skills setting up a builders gang or just being a pilot of a plane jet setting off to Majorca.
September- Our first days
The Nursery has been a hive of activity. We have been busy exploring our new environment both indoors and out, singing songs, listening to stories and making lots of new friends.
Dot Day
We all went a bit dotty on Monday celebrating International Dot day. To begin with we read the story The Dot by Peter Reynolds and together made our mark on a large dot. Then we used our creative talents to decorate dot biscuits, paint dots and turn dots into kites and necklaces.

Documents - please click to open
Links - please click to open
Getting Ready for Reading in the Nursery

In case some of you were wondering how we begin to develop the children's pre reading skills in the nursery, you might be interested in this link, (please click on the title to access). Wellfield Infant and Nursery school follows the 'Letters and Sounds' programme and in nursery there is a great focus on developing the children's speaking and listening skills in order to best prepare them to learn to read and write. We plan activities that will help children to listen attentively to sounds around them and we teach a wide range of rhymes and songs to develop their awareness of rhythm and rhyme. We read a variety of books to the children on a daily basis to help to increase their range of vocabulary and we help them talk confidently about books and translate the stories into their own play . As part of the Phase 1 Letters and Sounds programme , towards the end of the year we teach the children how to `sound talk ` for example " c-a-t = cat " - separating the words and blending them back together. Your child won't be expected to match the letter ( the grapheme ) to the sound at this stage - the emphasis is on listening to the sounds in the words, segmenting them and blending them back together - key skills vital for reading ,and spelling. You can help your child at home by playing listening games such as `sound lotto`, listening carefully to sounds in the environment without the distraction of the TV or mobile phones, singing nursery rhymes and alliterative rhymes ( eg Peter Piper Picked ...) and finding real objects around the home which have three phonemes ( sounds ) and practising `sound talk ` together eg "I spy a p-e-g") We have recently done a workshop for parents and carers to share further information however if you were unable to attend and have any questions about how you can help at home please feel free to ask. Home Page About Us Parents Children Community Partnerships