Year 2
 The children looked scary but cute on Spooooooky day 2019! We played games in the hall and the classroom and had our marble treat too!
OCTOBER 2019
We had a visit from Yan Tan Tethera. He showed us all of his magical dragon eggs and told us a very exciting story about a cockatrice dragon.
Roald Dahl Books
We enjoyed writing our own Roald Dahl stories and tried our hand at Quentin Blake style illustrations.
Welcome to Year 2
AUTUMN TERM 2019
This term we will be enjoying the work of Roald Dahl and creating some of our own books inspired by his stories and characters.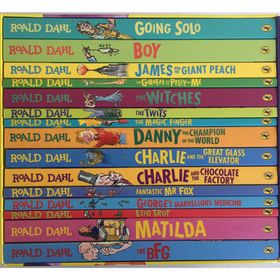 Watch this space for more information about what we will be getting up to this term.
LEAVERS ASSEMBLY PHOTO POWERPOINT - SUMMER TERM 2019
HERE ARE SOME EXAMPLES OF LAST YEAR'S ACTIVITIES AND EXPERIENCES IN YEAR TWO
World Book Day 2019
To celebrate World Book Day 2019, we all dressed up as one of our favourite book characters! Also, we were visited by children's author Faye Evans, who read her new story 'Bob's Beard'. The children had the chance to act out the story with puppets, learn the actions and also ask Faye questions about being a real-life author!
We were lucky enough to receive some wheelchair rugby training from a coach from Sale Sharks! It was an opportunity for the children to learn all about the challenges of using a wheelchair and to experience how sport can be made accessible for all. 
Year 2 Election
In Year 2, we have learnt all about democracy! We chose 3 potential destinations for our end of year school trip, then elected candidates to campaign at break times and lunchtimes! We then held a vote, complete with Polling Station and ballot box, to decide our final choice. 
Out of this World!
Today we had a visit from a mobile planetarium. We crept inside and watched in wonder as the planets and stars rolled around inside, We learned lots of interesting facts.
Last Friday, November 9th, we had a special assembly to commemorate 100 years since the end of the Great War. The children wore poppies and each year group made their own poppies. After the assembly we took our poppies outside and planted them before holding 2 minutes silence. The children were wonderful.
Documents - please click to open